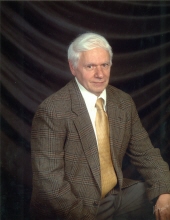 Obituary for Dr. Lawrence James Bruther
Lawrence James Bruther, M.D. of Oakton, VA, passed into the hand of God on Thursday, November 16. He is survived by: his wife, Nancy L. Bruther (Conrad); his daughter, Shannon L. Wahler; her husband Joe; and his three beautiful granddaughters: Regan, Harper, and Brenna Wahler. He was preceded in death by his son, Kevin J. Bruther.

He was born in Trenton City, NJ, and grew up with a love of music, baseball, and photography. After graduating from Trenton Catholic Boys High School, he went on to attend La Salle University where he met his lifelong friends DJ and Gini McMenamin. His passion for helping others inspired him to pursue his medical degree from Seton Hall School of Medicine. He then began his service in the U.S. Marine Corps, 2nd Marine Division, first training at the U.S. Naval Hospital in Philadelphia, and later traveling the world as a Battalion Surgeon. After leaving the Marine Corps, he began working at Monmouth Medical Center where he was one of the founding physicians to charter the newly created Emergency Medicine Department, one of the first departments in this specialty at the time. Thus began his 54-year career in Emergency Medicine, 45 years of which he worked with INOVA in varying hospitals and Emergency Care Centers around Northern Virginia.

It was while he was working at Monmouth Medical Center that he met the love of his life, Nancy, whom he married on October 3, 1971. They made their home in Oakton, VA, where they raised their two children. Larry loved to travel to San Francisco, Monterey, and Carmel, CA, and more recently to Italy, Austria, and France. His dry and sometimes zany sense of humor, hatred of all things oil and garlic, inability to pass a piano without stopping to play, respect for his fellow doctors and nursing staff, love of animals (particularly his family pets), and dedication to his friends and family endeared him to everyone he met.

He truly loved his brothers- and sisters-in-law: Louise Conrad, Rick and Layne Conrad, and Steven Conrad; as well as his nieces and nephews: Kimberly and Ben Saari; and Cole, Whitney and Reid Conrad. Also close to his heart were: Steve and Ingrid McMenamin; Eddie and Ellen McMenamin; Linda and Anthony DiValerio; Diane and Tom Reagan; Gina and Yves Lefranc; Erin, Matthew and Joseph McMenamin; AJ, Alex and Morgan DiValerio; and Brendan and Sidney Lefranc.

Funeral services will be held at 11:00am Tuesday, November 28 at St. Mark Catholic Church 9970 Vale Rd, Vienna, VA 22181. Interment will follow at Fairfax Memorial Park.

In lieu of flowers, please consider a donation to the Seton Hall-Hackensack Meridian School of Medicine. Gifts in memory of Lawrence Bruther, M.D. can be mailed to Seton Hall University Advancement, 457 Centre Street, South Orange, N.J. 07079, or made online at http://advancement.shu.edu/give/give-online.
Previous Events
Visitation
Money and King Funeral Home
171 W. Maple Ave.
Vienna, VA 22180
Service
St. Mark Catholic Church
9970 Vale Road
Vienna, VA 22180