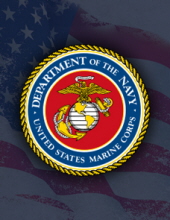 Obituary for Stella A. Skrzypek (Sojka)
Stella Skrzypek of Fairfax, VA, formerly of 21 Davis St., Turners Falls, was born on July 6, 1921, the daughter of Stanley and Mary (Demitraszek) Sojka.

After graduating from Turners Falls High School in 1939, she entered the Mercy Hospital School of Nursing in Springfield, MA. She was a senior student when Japan attacked Pearl Harbor on Dec. 7, 1941. Upon graduating from nursing school in 1942, she was engaged in private duty nursing prior to taking her State Board Exams in Boston, which took two full days. She returned to Turners Falls and was employed by the former Farren Memorial Hospital as a general duty floor nurse while awaiting the results of the exams.

When she received her Registered Nurse Certificate, she enlisted in the U.S. Navy Nurse Corps and was given the rank of Ensign. After a 10-day indoctrination period at the Naval Base Hospital in Norfolk, VA, she was assigned to the Chelsea Naval Hospital in Boston, MA, as a ward supervisor. In August of 1945, she received orders to report to the Naval Base Hospital on the island of Okinawa. She was given ten days at home to pack and take care of personal matters before leaving. On August 6, 1945, the first atomic bomb was dropped on Hiroshima. Two days later, the second bomb was dropped on Nakasaki. News was received about 7pm at the Recorder on the Associated Press Machine that the war was over. The fire whistle at the paper mill blew non-stop and newsboys were on the streets calling "X-tra, x-tra, read all about it." The Recorder put out a special edition for a nickel.

She was notified by the Navy Dept. that her orders overseas were cancelled, and she was sent to the Navy Hospital in Sampson, NY, for supervisory and administrative duties. She was honorably discharged in 1946 and stayed in the Reserves until 1948 at the rank of Lt. J.G.

She was an office nurse for Dr. Raymond Higgins for a short time. Under the G.I. Bill, she graduated from the former Farren Memorial Hospital School of Medical Technology and was employed there and at the former Franklin Country Public Hospital, retiring in 1983. She volunteered at the Holyoke Soldiers Home and the former Farren Hospital Guild. She and her husband spent their retirement helping relatives live out their last years. She was a lifetime member of the Mercy Hospital Alumnae Association and the Military Officers Association, a charter member of the Women in the Service Memorial in Washington, DC and the World War II Memorial, also in Washington, and a member of the former Embroiders Guild and the U.S. Navy Nurse Corps Association. She was a participant in the Harvard Nurses Health Study from the time it began in 1976 until her death. Before moving to Virginia, she was a communicant of Our Lady of Czestochowa Church.

She was married to Joseph Skrzypek on July 10, 1948. He died on November 17, 2005. She was predeceased by a sister, Adeline Geraghty. She is survived by her loving daughters, Dr. Sally Livingston of Delaware, Ohio, Mary Ann (Mimi) Ginsberg and her husband, Dr. Stuart Ginsberg, of Arlington, VA, and her beloved grandchildren, Allison Ginsberg and her husband Kevin Walter of Brooklyn, N. Y., Sarah Ginsberg of New York, N.Y., and Adam Ginsberg of Arlington, VA. She also leaves her sisters-in-law, Sophie Wasielewski and her husband Edward of Hawthorne, NY, Corrine Milewski of Rocky Hill, CT, and Beverly Milewski of Turners Falls, Helen Milewski of Greenfield and a first cousin John Janek of Bedford, MA and several second cousins, nieces and nephews.

There will be no calling hours. In lieu of flowers, contributions may be made to The Women in Military Service for America Memorial, c/o Women's Memorial Foundation, Dept. 560, Washington, DC 20042-0560, Our Lady of Czestochowa Church Renovation Fund, 84 K Street, Turners Falls or a charity of one's choice.

She will be buried at later date in Arlington National Cemetery.
Cemetery Details
Location
Arlington National Cemetery at a later date
1 Memorial Drive
Arlington , VA 22211
Memorial Contribution
The Women in Military Service for America Memorial Fund
Women's Memorial Foundation
Dept 560
Washington, DC 20042-0560