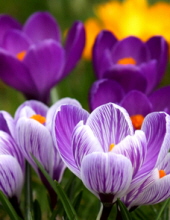 Obituary for Donna Maxine Klugh
Donna Maxine Klugh (1928-2018)

Donna Maxine Klugh passed away on March 30, 2018 after battling Alzheimer's disease. She was born to Sherman & Eva Foulke of Springfield Ohio and grew up in Dayton Ohio. She married Horace Sherwood in 1946; that marriage ended in divorce. She attended cosmetology school and became a cosmetician/hairdresser. Donna met William Klugh and married him in 1959. The family moved to Vienna, Virginia in 1967.

Donna was active in her children's sports programs, holding several positions with the VYI teams and the refreshment stand at Yeonas Ballfield. She enjoyed many years with a local bowling league and also enjoyed playing bingo with friends. Donna was a member of the Dunn Loring Volunteer Fire Department Women's Auxiliary.

Donna was devoted to her family and together she and husband, Bill, raised five children and were active with their six grandchildren as well.

Donna was preceded in death by her husband, Bill, in 2016. She is survived by her children, Cindi Sherwood of Pawleys Island SC, Don Sherwood of Troy Ohio, Jaye Sherwood of Greenville SC, William Klugh, Jr (Lora) of Gainesville VA, and Gretchen Klugh of Vienna VA. Also her six grandsons, Jeff, Sherwood, Marc Sherwood, Jake Fuller, Kody Klugh, Luke Klugh, and Jason Klugh; two great granddaughters, Eva and Vivian and many nieces and nephews.

The family requests that you consider a donation to the Alzheimer's Association.