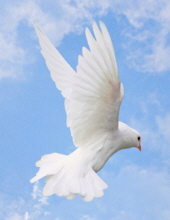 Obituary for Virginia A. Hammett
Virginia Abrams Hammett February 3, 1927

Virginia greeted life February 3 1927 in New York City; the year that Lindberg crossed the Atlantic, which she always said gave her a love of flying. She flew from Roosevelt Field at a young age with one of the first licensed pilots and continued her education with flying lessons later in life. She had the opportunity to continuing flying the rest of her life as she traveled around the world. A native New Yorker; raised in the City, she received a scholarship to the Notre Dame Convent School in Manhattan (Class of 1945) and went on to received her Bachelor of Science in Chemistry from Hunter College, NYC; at that time only 3% of women received a College Degree. She became an agent for William Morris Agency and enjoyed New York City nightlife with the entertainers of her day. She moved to Northern Virginia in the late 50s which remained her home for the next 70 years. She received her Master's Degree in Education from George Mason University and taught in the field of Special Education for Fairfax County Public Schools; where she retired from Rocky Run Intermediate School in 1992. Through the years she volunteered with the March of Dimes, Wolf Trap, the Kennedy Center, and George Mason Center for the Arts and the Women's Center in Vienna. She is survived by family and friends and lots of wonderful stories of when New York City was young. In memory of Virginia Abrams Hammett donations can be made to the March of Dimes or the Kennedy Center. Service and Interment will be private.
Events