Michael Anthony Parmentier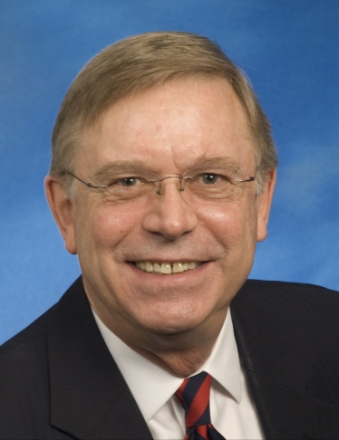 April 1, 1944 ~ May 10, 2023
Col (USAFR, Ret) Michael Anthony Parmentier passed away, surrounded by his wife and his two sons, on May 10, 2023. He succumbed after a valiant battle with cancer.

Michael was born and died in Washington, D.C., but grew up in Meriden, Connecticut. His April 1st (1944) birthday was easy to remember, resulting in many humorous communications from his family and friends over the years. As a child, Michael was an athlete and a daily attendee of the Meriden Boys and Girls Club. As an adult, due to lifelong achievements and contributions to youth development programs he was inducted into the Boys and Girls Club Alumni Hall of Fame.

He graduated from the Air Force Academy in 1966, where he was a proud member of 13th Squadron and treasured life-long friendships with his Red Tag classmates. At the Academy, he excelled in the classroom, as an athlete, and as a member of the Catholic Cadet Choir. He earned a B.S. in Mathematics and Computer Science.

Following graduation, Michael earned an M.S. in Mathematics and Computer Science from the prestigious Courant Institute of Mathematics at New York University. At NYU, Michael volunteered for Vietnam, but was instead sent to the Pentagon to serve in the Air Force Data Services Center. In 1974, he was selected to represent the Air Force at the Rand Corporation in Santa Monica, California. Michael enrolled in the Rand Graduate Institute (RGI) where he studied policy analysis, ABD for his PhD and earned a master's degree from the Institute. In 1980, Michael joined the Defense Department as part of Robert McNamara's famed "whiz kids" group in Program, Analysis & Evaluation (PA&E). Michael was the PA&E focal point for establishing, funding, and overseeing the U.S. Central Command and the U.S. Special Operations Command. In 1982, as a Senior Executive Fellow he attended the Kennedy School for Government at Harvard University where he studied Public Policy.

In 1990, as Director of Readiness and Training for DoD and a member of the Senior Executive Service, Michael conceived, developed, and captured funding for the groundbreaking Training Transformation and Advanced Distributed Learning (ADL) programs. The ADL Initiative created the Sharable Content Object Reference Model, or SCORM, which became the standard for online learning and training and is still accepted worldwide as the industry paradigm for technology-based learning. ADL took the Country by SCORM! In recognition of his contributions to technology-enabled learning, Michael was inducted into the U.S. Distance Learning Association Hall of Fame.

Michael served DoD for 40 years. Integral to his lifelong achievements, Michael presented keynote addresses and lectures, led seminars, and moderated panels for national and international professional conferences on a wide spectrum of learning technologies.

After retiring from Federal service, Michael was an executive at Booz Allen Hamilton for 10 years and provided vision and leadership for their Learning Team. Despite stiff competition from other Booz projects, Michael and his team were the winners of the Booz Allen Excellence Award for "Joint Knowledge Online." Michael was hailed as a selfless advocate for his team, propelling young members to important careers at Booz Allen. Subsequently, Michael continued as a consultant to Booz Allen for 5 years as the senior facilitator of the APEX program, a charm school for all new Senior Executives across the Defense Department.

While studying at NYU, Michael walked into an Irish pub in the Bronx one evening and met Gail Tobin. They fell in love, married, and he became an important member of a large Irish Catholic Family. The couple shared an exciting and loving 54-year marriage and raised two wonderful sons.

Michael and Gail enjoyed travel throughout the United States and exotic overseas destinations, but he and Gail prized time with their family the most, in both Vienna, VA and Vero Beach, FL. He frequently opened his home to family members who needed care. In one such instance, knowing Michael's compassion, a terminally ill colleague asked Michael to care for the colleague's immobile mother-in-law, which Michael did for numerous years.

Michael is survived by Gail, son Kyle (Ilga), son Chris (Courtney), sister (Leslie), and two beautiful granddaughters, Kaija and Charlotte, sister-in-law Mary Rita Sheehan, brothers-in-law Bill Tobin, Peter Tobin, Jerry Sheehan, 18 nieces and nephews, 27 great and 13 great-great nieces and nephews.

Mike led a generous, cheerful life, and had a great sense of humor. He was a true renaissance man and enjoyed playing golf; watching/critiquing baseball; gourmet cooking, deboning Turkeys ala Julia Child and baking many memorable trays of cookies. He was skilled at difficult NYT crosswords and sudoku. Michael was an electrician; a gardener; a sailor; a Vienna Little league baseball, soccer, and basketball coach; a mentor to his sons' friends; and for 25 years an Associate Vincentian, where he assisted Gail in distributing funds to the needy from The St. Vincent de Paul Society.

Together, he and Gail were a magnificent team – a force of nature. His family, friends, and colleagues will delight in remembering his positive attitude, smiling eyes and perpetual grin. You never had a bad day if you spent time with Michael. He was known for character, decency, honor, and intelligence. Michael was a wonderful son, father, brother, friend, colleague, and husband.

A celebration of life will be held on July 13th at Our Lady of Good Counsel Church in Vienna, 10 am visitation with family and friends in the narthex, 11 am funeral mass, immediately followed by a reception at Westwood Country Club. Interment will be at Arlington Cemetery at a later date. In lieu of flowers, donations for the poor can be made to The St. Vincent de Paul Society Our Lady of Good Counsel Conference, 8601 Wolftrap Road, Vienna, Virginia 22182.
Memories Timeline
Guestbook
---